Incredible Mexican food at La Superior.
(295 Berry St. Williamsburg, Brooklyn, NY 11211)
Legit menu. Modest surroundings. Sopa Vegetales (pictured)—firm green beans and corn, summer squash, cilantro and jalapeño in chicken broth. This must be the kind of Mexican food that Mexicans are talking about when they say, 'you don't know real Mexican food.' Clean, fresh flavors.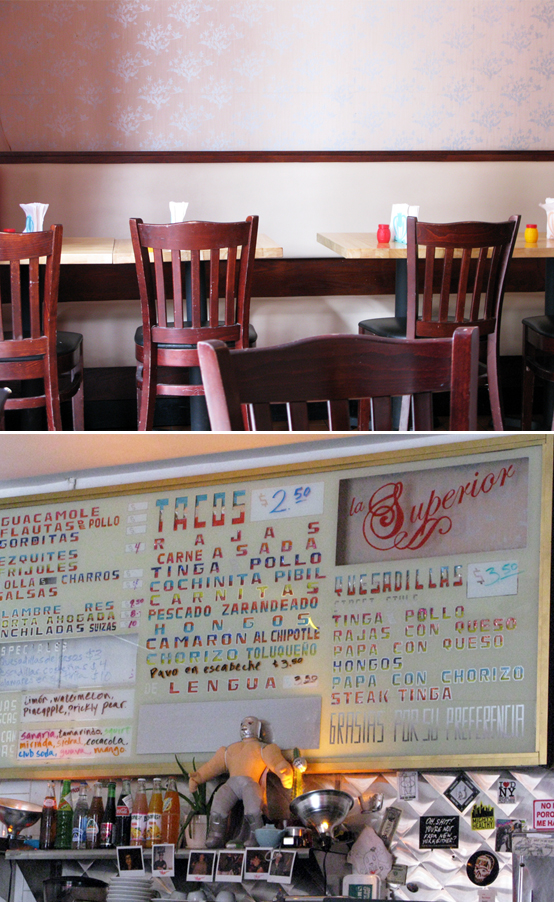 If you get there, you must have the shrimp tacos, the hongos (mushroom) tacos and the rajas tacos. I have never tasted anything quite like the the rajas tacos—roasted poblano peppers and onions sautéed with crema (similar to sour cream, but without the sour). Incredible.
Next up was the renowned, Blue Hill. 75 Washington PL New York, NY
We always have one highly anticipated restaurant visit each time we go to NYC. This is the meal we skip lunch in preparation for. This is the meal that becomes the axis around which all our other plans revolve. This time we treated ourselves to dinner at Blue Hill. Because what the hell, dropping $200 on dinner is the sort of thing you're supposed to do when you're on vacation…er something. We ate a scandalous amount of food and were really impressed with all of it. (But not as much by the atmosphere—it's a pretty uppity and stuffy place for a farm-to-table restaurant concept. I think.)
Sorry, terrible lighting in there and not the kind of place you pull a camera out in either. Jason opted for the Farmer's Special fixed menu…cause it's fun. They started us off with a sweet little lineup of young and tender raw veggies from the farm.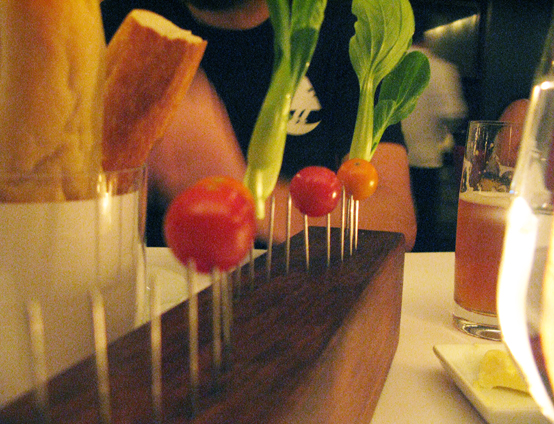 Oh, and yes, I saw the Top Chef episode at the Blue Hill Stone Barnes Farm a couple seasons ago…but that's NOT why we went. I swear. We went for the poached egg over foraged mushrooms appetizer…the smoked mackerel with mint and bean puree topped with edible flower petals…the mini cornbread, goat cheese and tomato tarts…the house-made butters and marshmallows coated in toasted coconut…the refreshing spearmint sorbet with mascarpone and strawberries…and the rose hip ice cream. So there.
But as always, the best meals are the ones you make yourself and enjoy with family.
After two days in the city we were happy to spend some time barefoot in Sag Harbor…where we made some delicious summertime dishes I'll post recipes for very soon.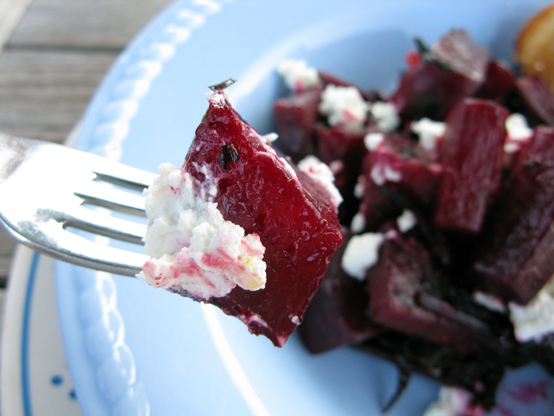 Sautéed beets and chard with a citrus and black pepper goat cheese. A big hit among grown men and little boys who "hate beets."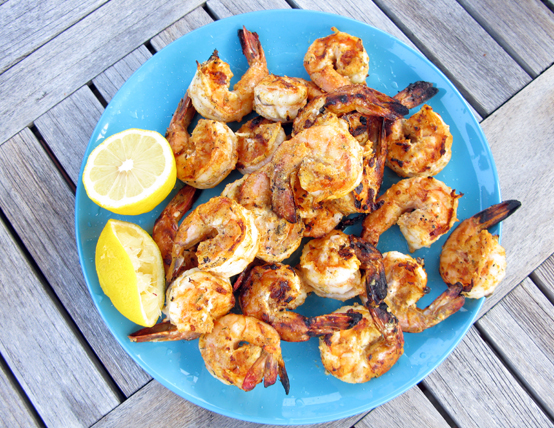 Grilled shrimp marinated in tzatziki and mustard seed. And corn and potato chowder!!! Sweet and savory delicious!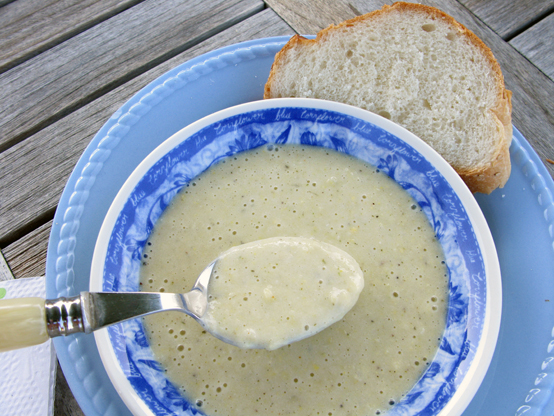 So it's official. I'd be happy eating every meal at this dining room table overlooking the water.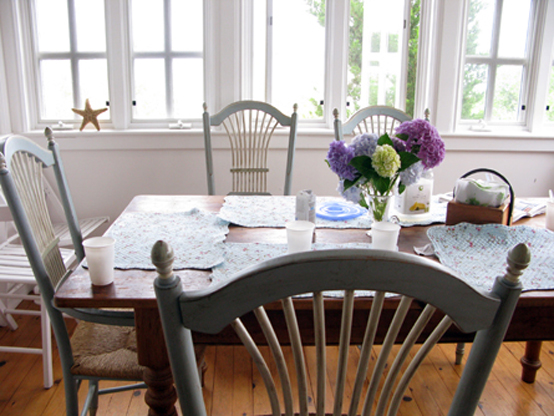 And adorning my kitchen with antique knickknacks…
(Sage Street Antiques 209 Division St. Sag Harbor, NY)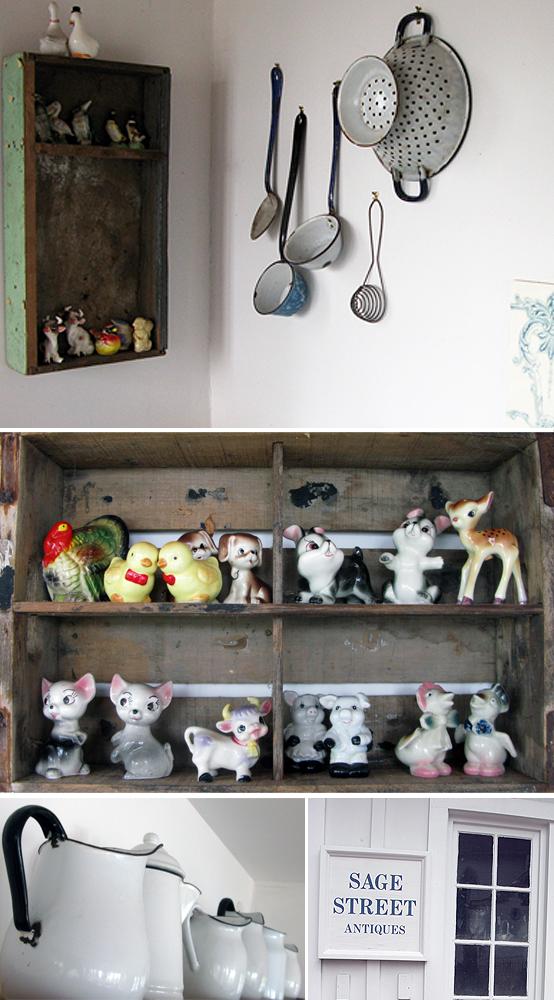 And waking up to these gorgeous yet shy waffle boys…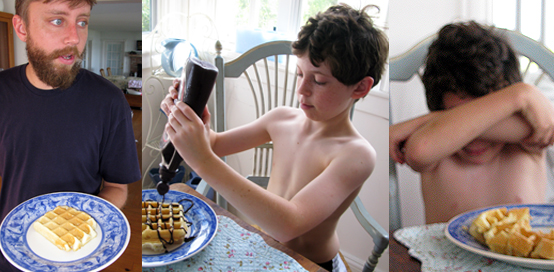 And clamming right outside my back door…
(That movie star in the background is my 13-year-old cousin Hannah)

And then later eating those same clams for dinner…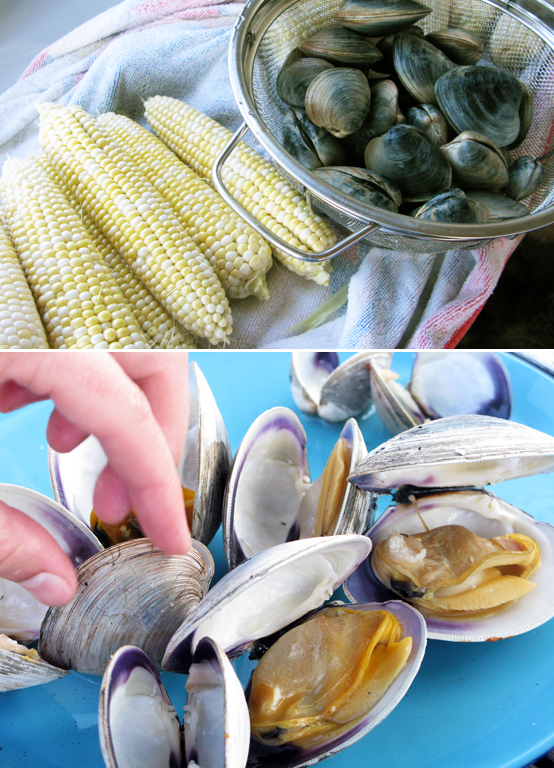 PS. Check out Hannah's awesome little garden.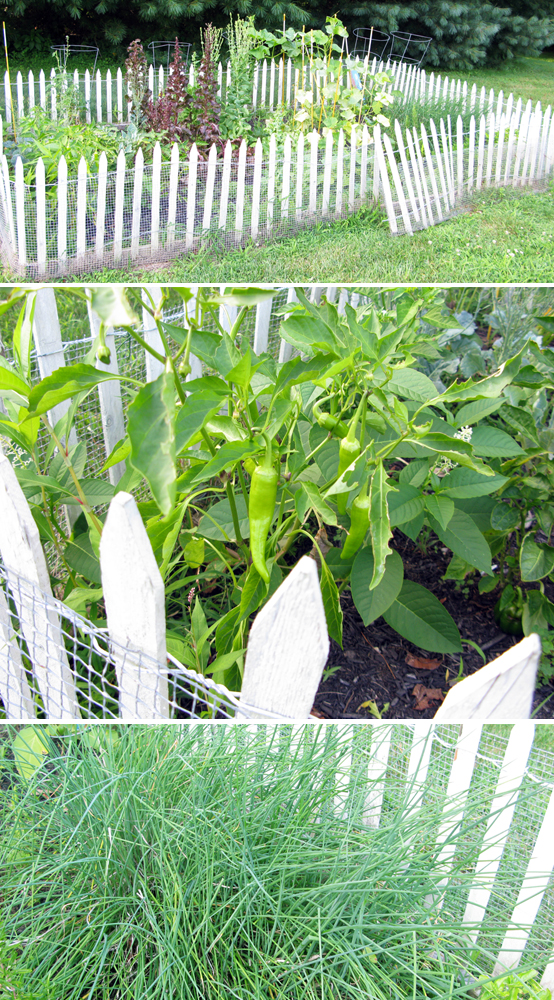 Look at all those scallions!