I love how green Oregon is. And I don't only mean 'green' in the sustainable sense of the word. Green mountains and hillsides. Green moss covered rocks and sidewalks. And seriously fresh greens!
Nice to see the old familiar things…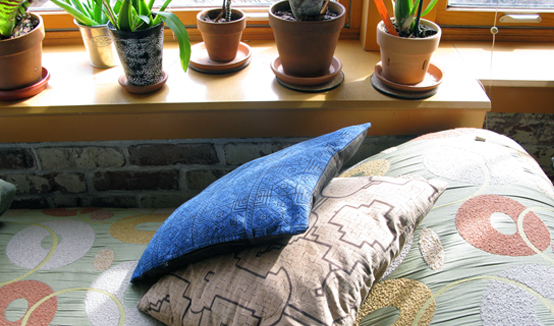 I always loved these chairs. Lanny had them reupholstered and they look great!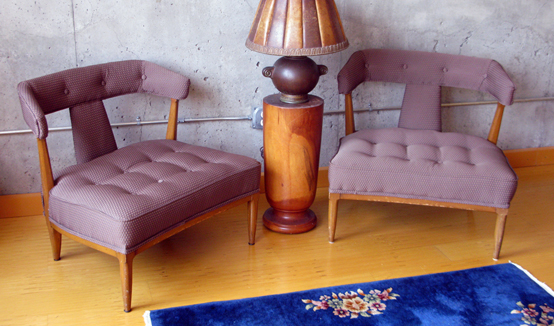 Daffodils are in full bloom around the city and the house.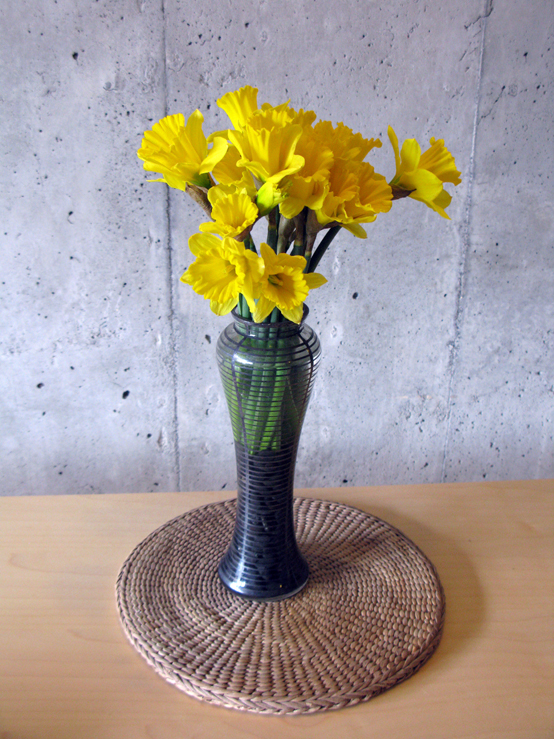 If it wasn't for the weather, Portland might be perfect. Too perfect? The food, the outdoors, the shops, the biking, the quaintness, the freshness, the food, the food, the food (man, this place likes to eat). It's just out of control, really.
Because it was such a short trip, we decided to basically take it easy (rather than hit the outdoors till sufficiently blistered like we usually do). We skipped the restaurant scene too and just did a lot of cooking instead…which you know I didn't mind a bit. I'll post the asparagus and clams in miso sauce we made very soon.
DAY ONE
We went Henry Pittock's mansion. Nobody lives there anymore, but you can tour it. This guy led a pretty impressive life. (Here's a picture of a picture of him)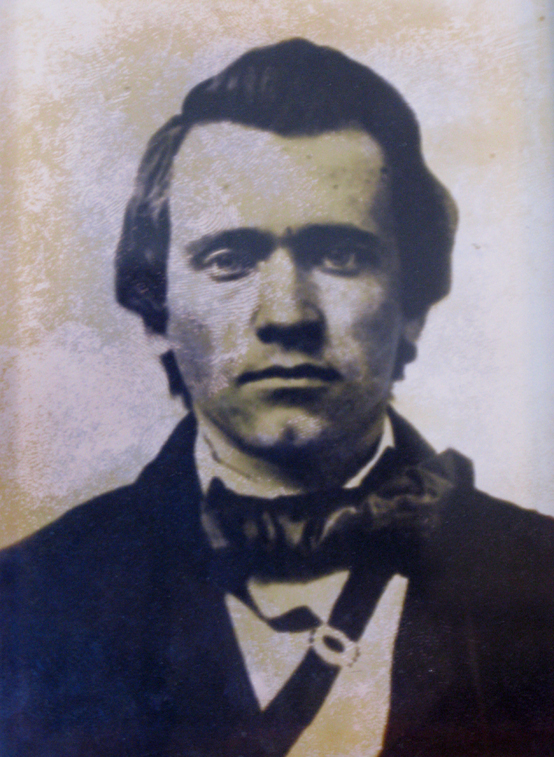 He walked the Oregon Trail at 19-years-old. Started The Oregonian newspaper (still in existence today). Made a fortune. Founded the first outdoors clubs and hiking and biking trails in Oregon (also still in existence today). Then, at the age of 80, he had his dream house built. Never too late, I guess. I find him pretty inspiring. I also find him pretty hot (wink, wink).
Let's talk about the kitchen in this place. Actually, never mind. I was speechless. Let's just look at it.
Beautiful, classic oven.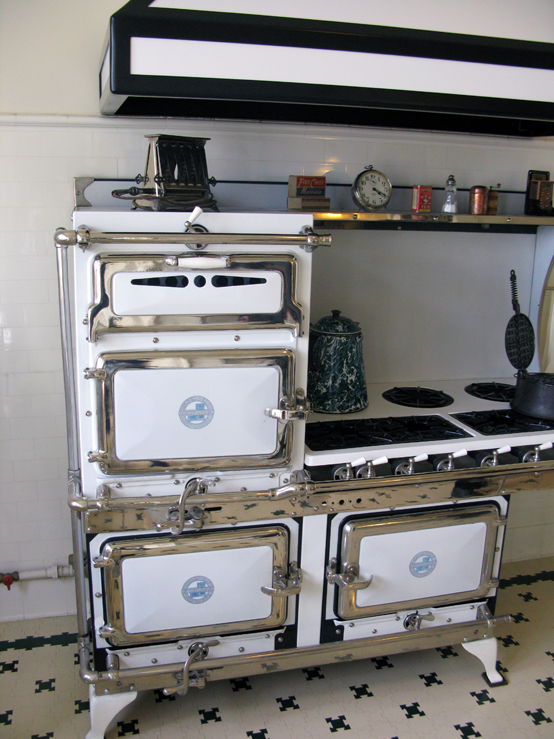 Never seen a floor like this before—jigsaw puzzle like tiles.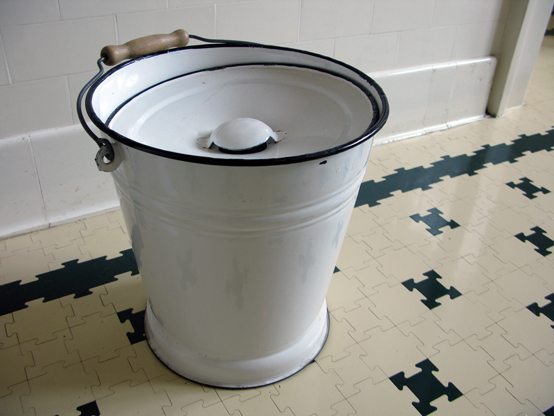 I guess this is the pantry…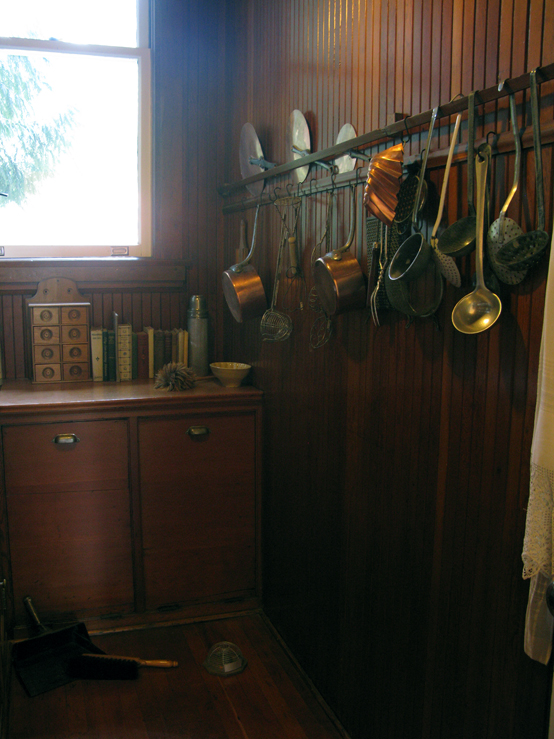 The bathroom. Complete with foot bath of course. So white. I want it.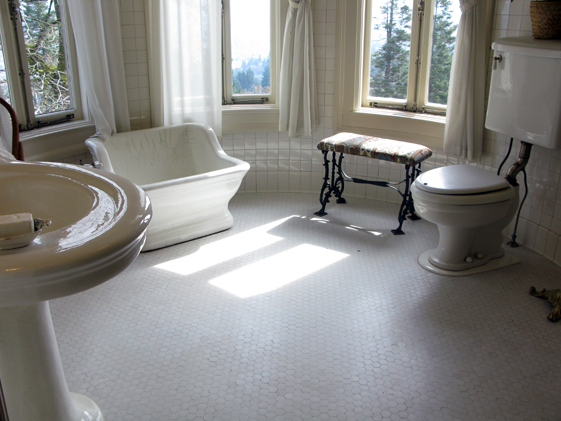 Other rooms the mansion had that I aspire to have one fine day:
A Sleeping Porch
A Breakfast Room
A Tea Room
Okay, back to reality. We went for a cappuccino and raspberry brioche.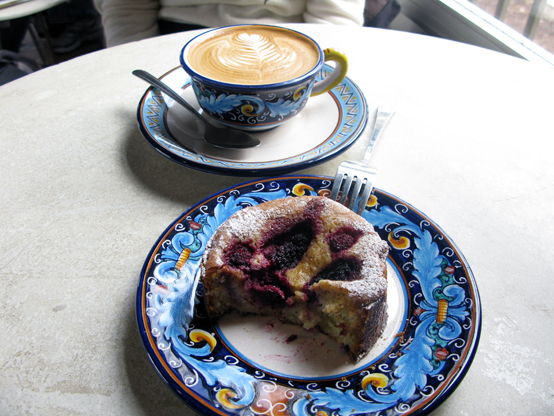 DAY 2
Today we went to the most extensive and authentic Japanese market I've ever been to…outside of Japan anyway. It's called Uwajimaya and it's nothing like the stiflingly warm, hole in the wall Asian markets I'm used to. No fish stench. None of those plastic, carwash looking curtains lining the refrigerated section either.
I was flipping out when I saw their mochi section. Yes, an entire section dedicate to mochi.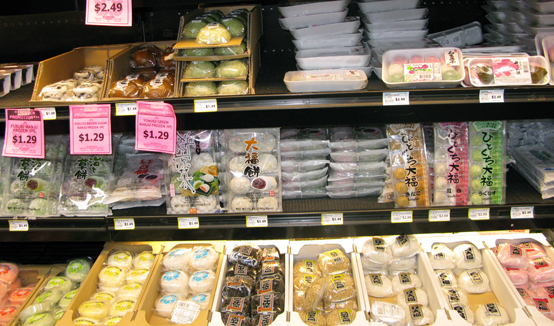 Uwajimaya also had two of my favorite Japanese treats:
Sakuramochi (red bean rice patty wrapped in shiso leaf).

And ume (pickled plum) onigiri.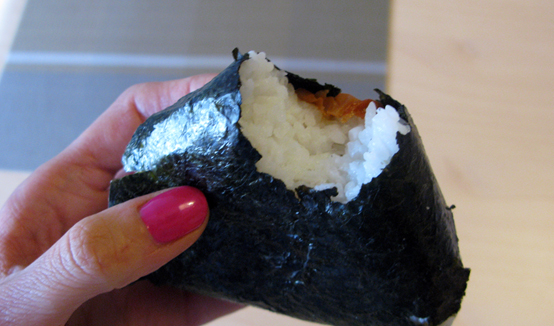 Lanny got busted for taking pictures shortly after so I didn't want to chance it anymore. But I'm not at all exaggerating when I say that there were artichokes the size of my head and live crabs the size of fat cats.
Oh yeah, I bought this pretty bowl.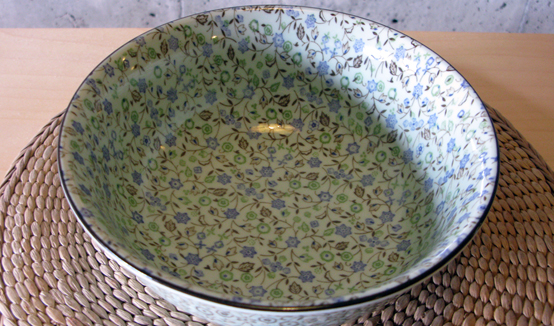 DAY 3
Today was dreary and it made me miss the Florida sunshine. We hid out in the Portland Museum of Art.
This beadwork, done by Native Americans living in the Columbia River Basin, was my favorite work there.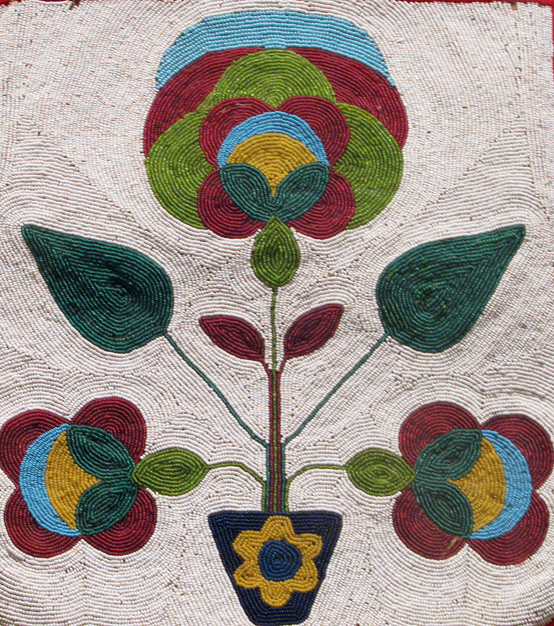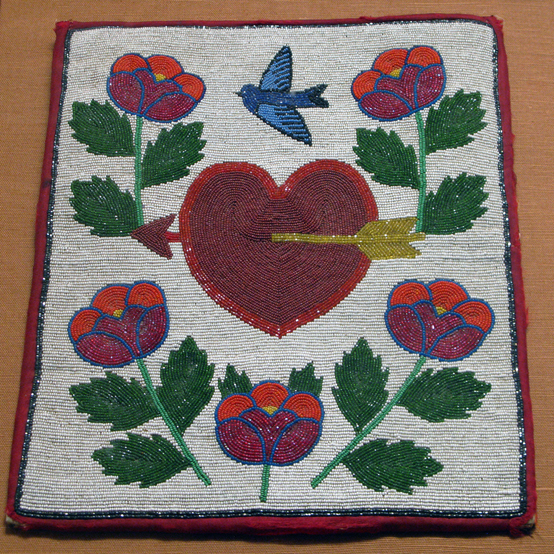 Then we hit up the farmer's market—a real treat since we don't have anything quite like it here.
Lobster mushrooms and some other kind I don't know the name of.

Veggies galore!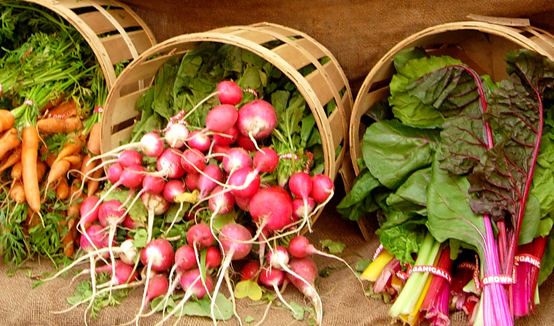 It was rainy and cold though so we kind of hauled ass through it this time. Fingers were too cold to take photos.
Made a quick stop for a fresh tamale from one of the vendors.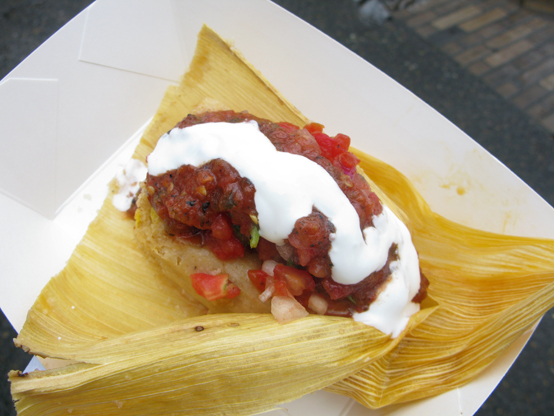 Also picked up some truffle salt—excited to use it!
–fin–