Would I trade my kitchen for this rustic beaut? Probably.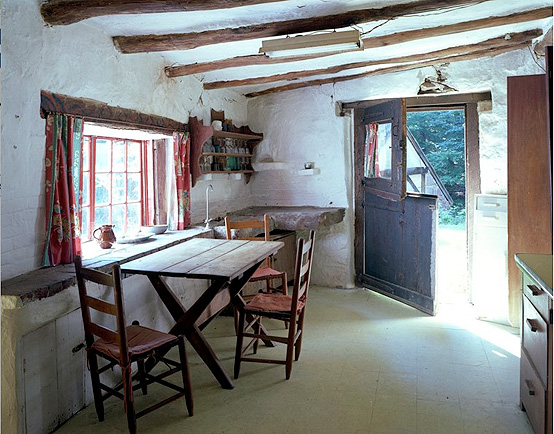 Designer, painter and potter Henry Varnum Poor's 1920's cottage, tucked in the woods just outside NYC. Apparently, it was called the Crow Hose after the flocks of blackbirds that circled above Poor's head as he built it.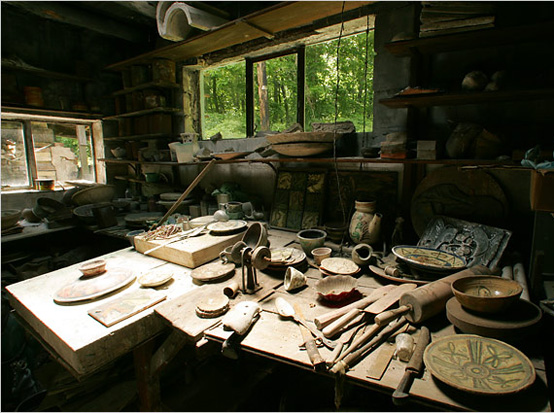 His pottery studio left as it was. (looks like it would make me sneeze)
So what do you do with a place like this after its keeper dies?
A somewhat recent NY Times article on the state of the Crow House.
And more photos here.