All these spoons are made using traditional tools and techniques by artist/maker, Nic Webb. The timber is worked from green (fresh living wood) that has been collected on his walks around the British Isles or overseas. I love the sound of that.
Each spoon is one of a kind.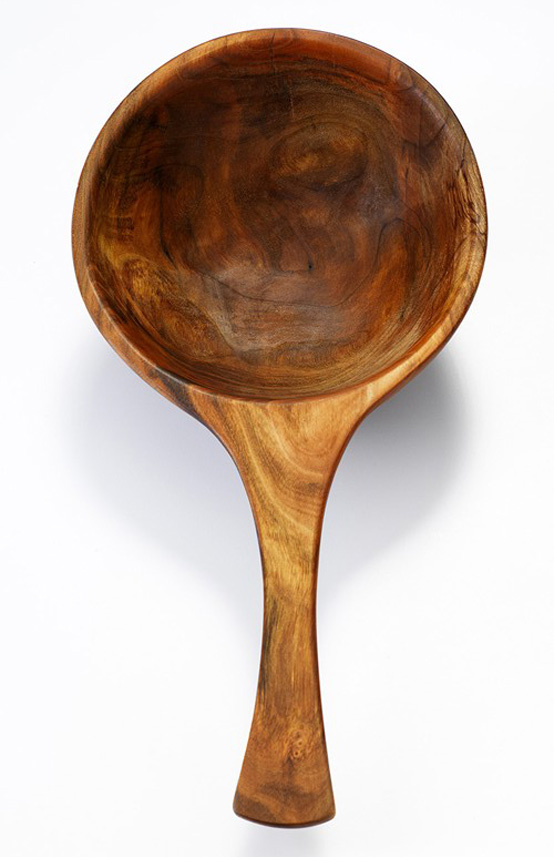 Kindred but different.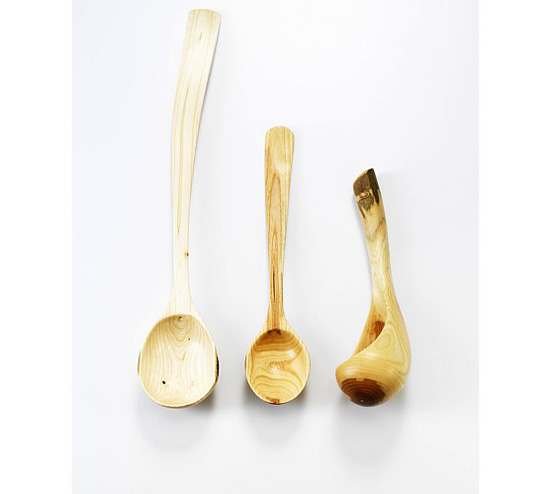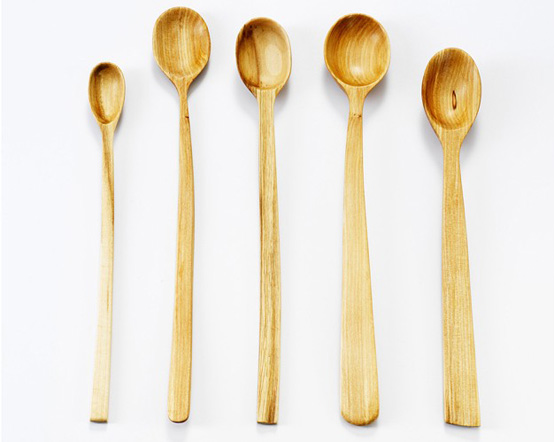 Because the grain of the wood influences the design.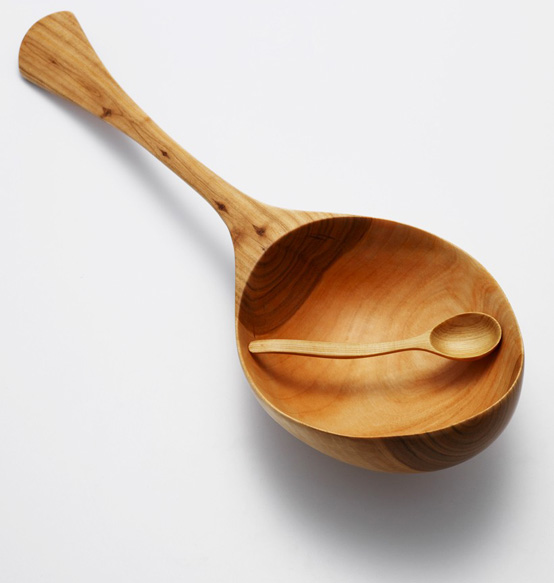 I would love to see these in person. Hold one.