We just went to town on these babies. Avocado spread across rice cakes with a nice dose of Sriracha sauce and topped with some diced arugula. Simple, healthy and out of control tasty.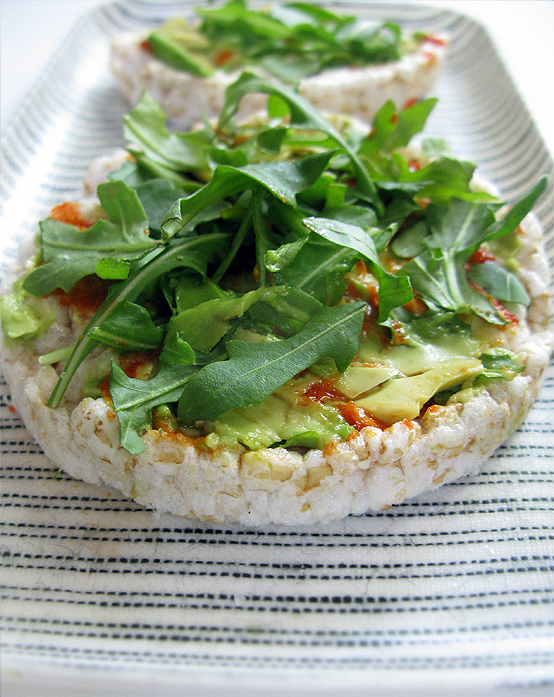 I mean Sriracha and avocado is pretty much the best pairing in the universe already, but the crunchy and light rice cakes and fresh arugula make a perfect texture combination. Had to tell you about it.
Get on it! And have a beautiful weekend.
Print Recipe
Back to Top
Recipe
Coop/prep time: 2 minutes!
You need:
Perfectly ripe avocado
Handful of arugula
Sriracha
Lightly salted rice cakes
Directions
Spread avocado across rice cake. Drizzle desired amount of Sriracha.
Dice arucula into smaller pieces. Top each rice cake with arugula and enjoy.
HonestFare.com