I like the looks of this first issue of Remedy, a new quarterly that describes itself simply as, "stories of food and recipes for feeling good."
Remedy's styling, illustrations and two-color offset printing (into that pink and red!) were inspired by it's makers' affinity for old community cookbooks.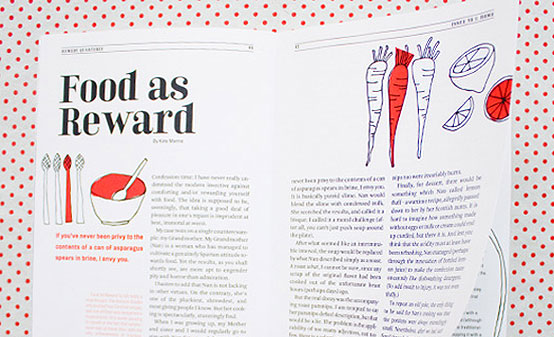 The concept for this first issue is called "Home" and tells stories of coming around the table and sharing food at, um, home—"where food often starts." I love the storytelling aspect that accompanies the recipes and think that if you're not going to include photography, then this is the way to go…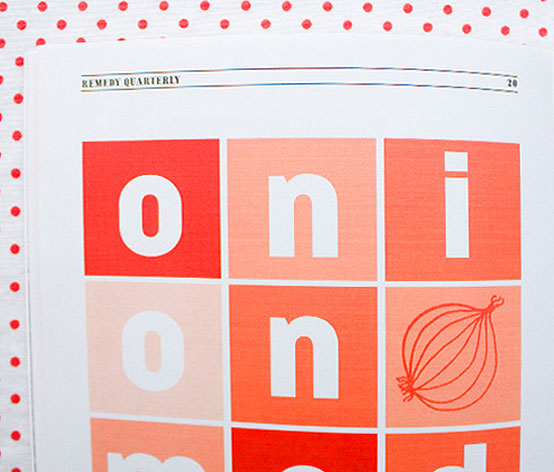 In a time when so many big magazines are closing (Gourmet *sniff, sniff*), it's nice to see some new little ones popping up.
Pre-order here and help sponsor their venture.