Plates get old, inevitably chipped and cracked. A couple are lost here and there. Eventually we grow tired of what's left and replace them all. But what about all the mismatched and incomplete sets still living out there? I've come across some beautiful reclaimed tableware lately. Old, discarded or simply banal plates and cups that have been redecorated with decals, screen printed and/or reglazed and fired in order to turn them into more modern pieces. Gorgeous stuff.
Like this Crackery Crockery dinnerware series. Almost too pretty to eat off of…
Via HORNE, Philadelphia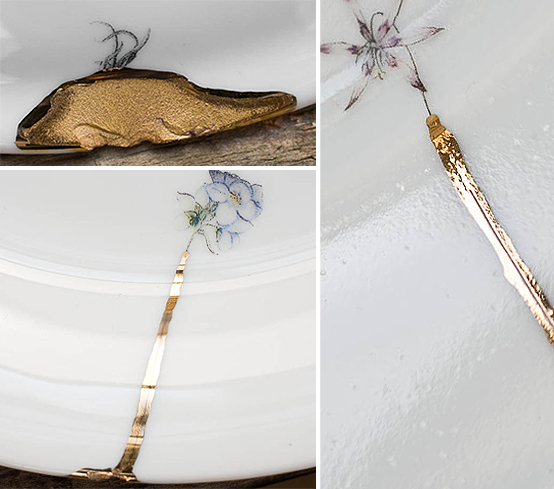 Cast-off dinnerware is given new life as this Danish designer fills cracks and chips with 24K gold and then embellishes them with hand-made enamel floral transfers that "grow" out of the damage, making what was once flawed a work of art.
I'm loving the idea of amending these classic porcelain forms with more modern imagery and turning all those timeworn imperfections into a something contemporary and inspiring to eat off of again.
Roses will forever remind me of my grandmother.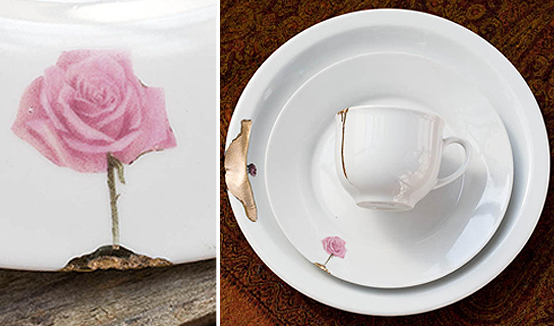 Old teacups = new light fixtures.
Via DOMESTIC CONSTRUCTION, Brooklyn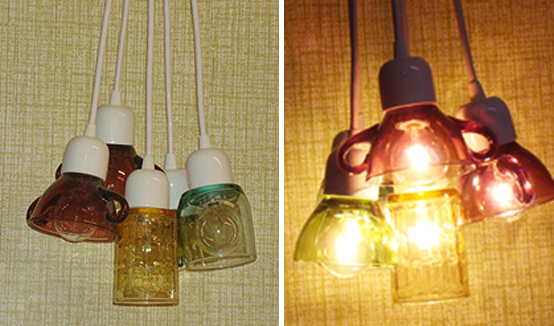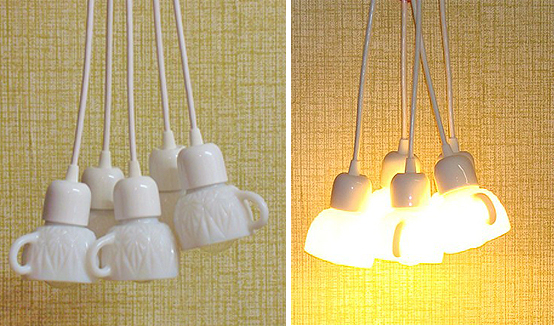 So, about drilling that hole in the bottom without shattering the cup…???

Circus Violet Porcelain with ceramic decals.
Via STUDIO VIOLET, Sweden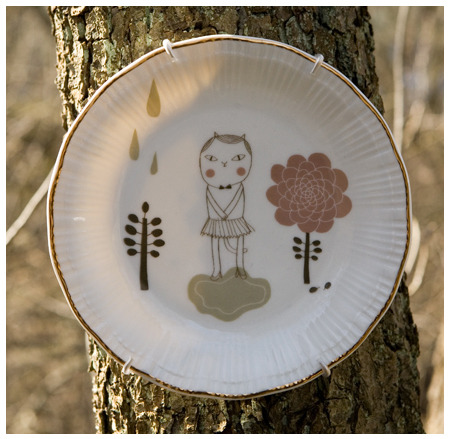 That gold trim is so excellent.
Hey, I want a tiny kitten and a kite flying wolf head at the bottom of my gravy bowl!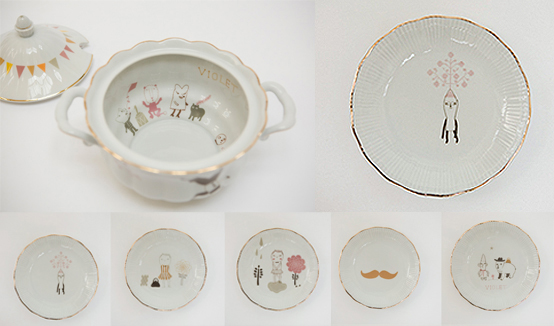 Awe, how sweet.