I want a new pan and I'm all confused about it. I think I want a stainless steel one. Partly just to try cooking on something new. And partly just because I've never owned one and I think I should. I have a couple good non-sticks, a porcelain coated beauty and a cast iron one, but a straight-up stainless steel pan I've never owned.
I'm pretty neurotic abut the amount of oil I'm willing to use and stainless steel pans require so much lube to keep food from sticking. SO much oil just to fry an egg! That's why I've never considered them before. Nevertheless, I've decided I should have a stainless steel pan, at least to experiment with. I just won't cook eggs in it I guess.
If only it was that easy.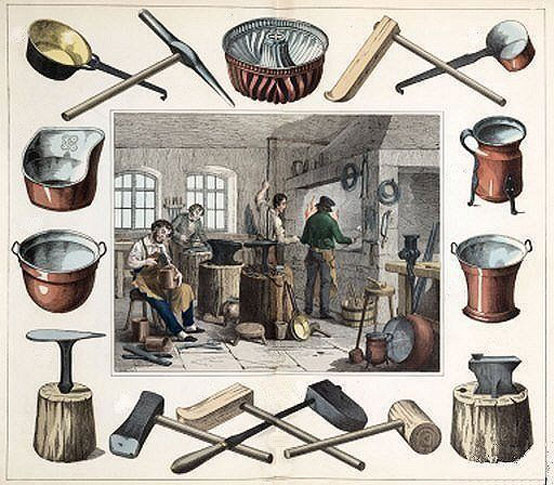 So I start doing some research at work today (because that is what I call being productive when there is nothing productive to do here) and come to find out that choosing a damn frying pan is not so easy.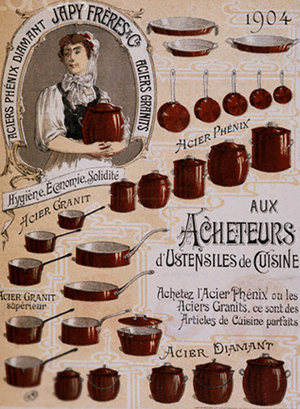 The first thing I realized is that I know very little about cookware. I don't mean styles and their uses. I mean what they're actually made of and why. And how what they're made of (cast iron, stainless steel, aluminum, etc.) impacts their durability, the quality and flavor of your food and even your health.
Your health? Yep, surprise, the elements in your pan often become present in the food you eat.
So now that I'm all obsessively charged to get to the bottom of this, I start to really explore my options for said new pan.
The deal is that certain metals/elements conduct heat better than others. Like copper, for example, is the most heat responsive—it heats and cools very quickly—which makes it great for cooking delicate foods without burning. But copper has its downfalls too (we'll get into those in a minute). Then there's stainless steel. Stainless is durable and attractive, but is crap for conducting heat. See how this starts to get tricky?
Rethinking your cookware collection yet?
I sure am.
I give you this handy cheat sheet to help you make an informed decision. And so you don't go spending your money on the wrong thing or poisoning yourself with toxic metals.

And after all this, I still think I'm just going to buy a stainless steel pan…with a copper base of course!