Tacos are always a good idea and these are so perfect for the weather right now. Hearty veggies in beautiful fall colors. It is still fall, right? It's hard to tell the seasons down here in Florida…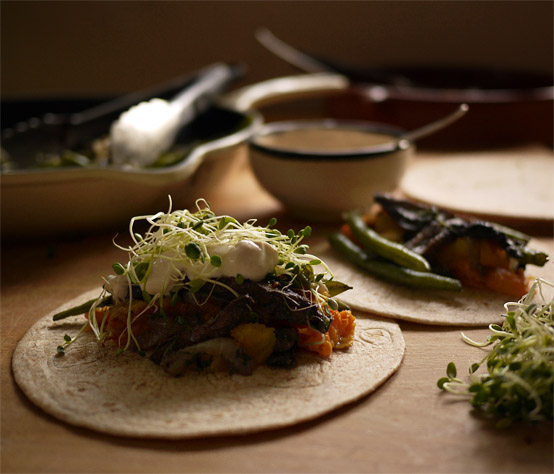 Sweet potato, acorn squash, green beans, Portobello mushrooms, onions, parsley and alfalfa sprouts for some crunch. I just roasted the mushrooms, onions and green beans in a cast iron pan with some garlic and parsley, salt and pepper. The sweet potato is straight up, but the acorn squash was brushed with cumin, thyme, chili powder, cayenne pepper, coconut oil and honey. Instead of cilantro, I went with parsley because if felt more fitting here.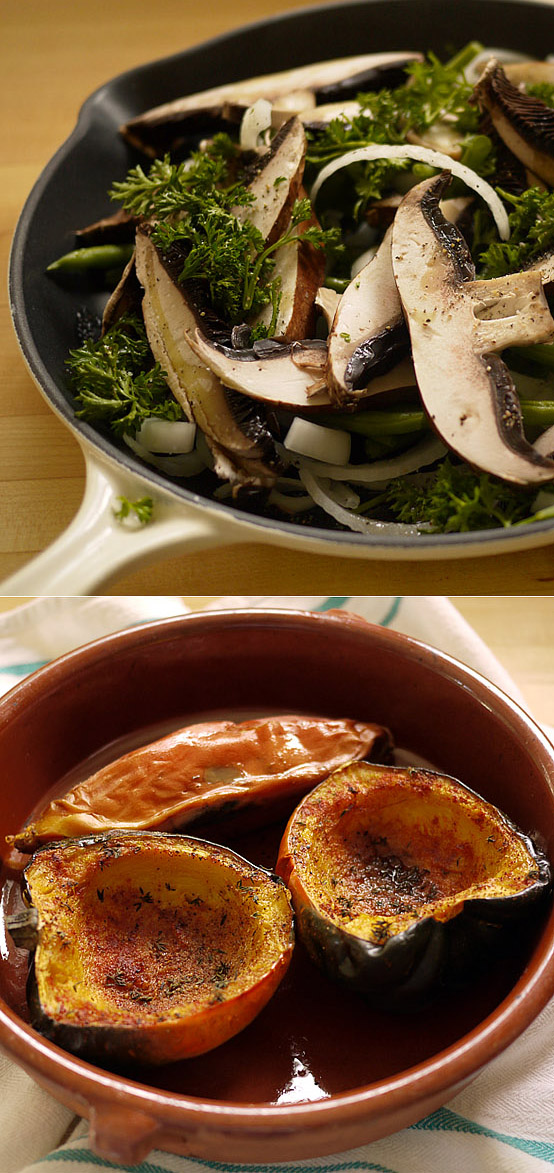 Now before you judge me, I'm going to tell you flat out that I absolutely hate Tabasco sauce. It's a sucky hot sauce. However, the smokey chipotle flavor by Tabasco is another story. It's phenomenal. I don't understand how, but it is truly nothing like it's pathetic 'original flavor' cousin. I used it here to whip up a quick chipotle cream sauce. Greek yogurt instead of sour cream, but that's up to you.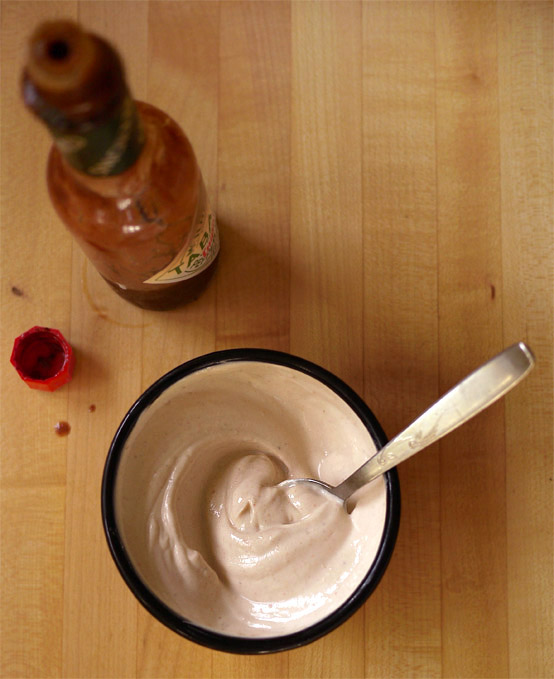 The texture of these tacos is great. You've got the meaty mushrooms, crunchy green beans and tender squash with the smokiness from the cream sauce and the alfalfa sprouts, which add just the right amount of freshness. Avocado is also a really good addition.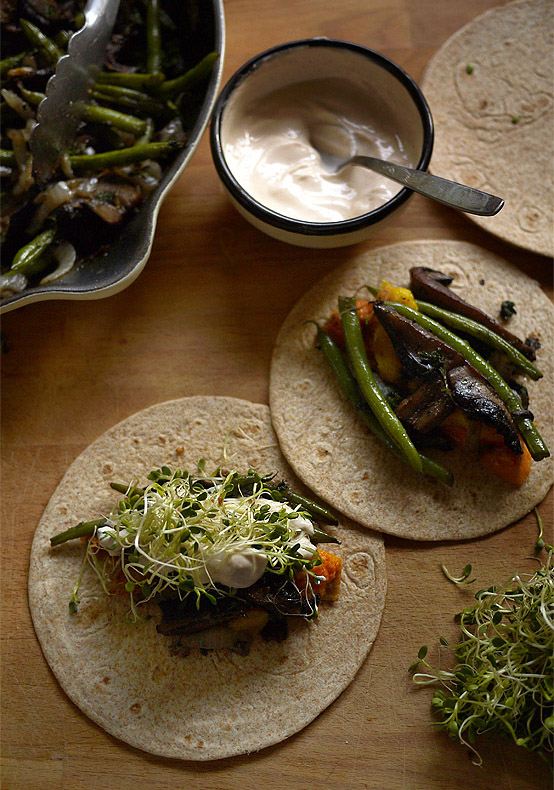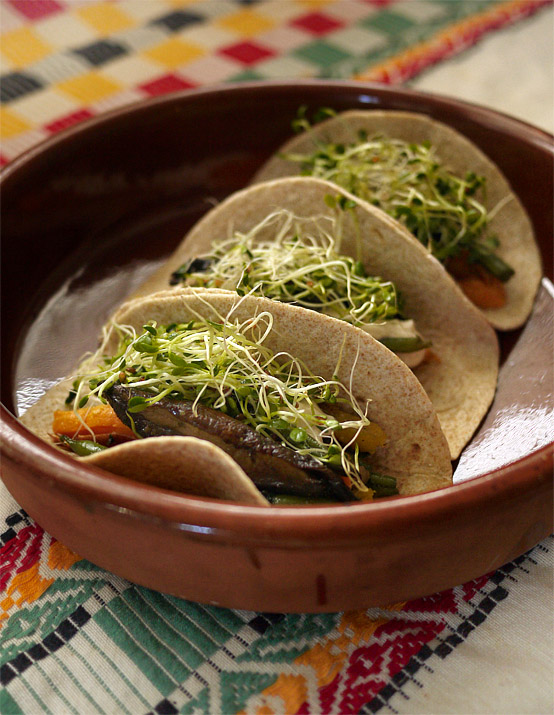 Print Recipe
Back to Top
Recipe
Prep + cook time: 45 minutes. Makes 6-8 tacos. Avocado is another great addition.
You need:
1 small acorn squash
1/2 lb green beans
2 portobello mushroom caps
1/2 an onion
1 sweet potato
alfalfa sprouts
handful chopped fresh parsley
couple sprigs fresh thyme
2 cloves garlic
chili powder
cumin
cayenne pepper
olive or coconut oil
kosher sea salt & cracked black pepper
1/2 cup Greek yogurt or sour cream
smokey chipotle Tabasco brand sauce
your favorite whole wheat tortillas
Directions
Preheat oven to 425°
Half acorn squash, remove seeds and brush with oil. Sprinkle on (very sparingly) cayenne pepper, cumin and chili powder. Add thyme and a drizzle of honey. Roast, tightly covered, along with sweet potato until tender all the way through.
Slice mushrooms and onions and chop parsley and garlic. Add with green beans to cast iron pan or oven safe dish/baking sheet. Drizzle with oil, salt and black pepper and bake until mushrooms are done and green beans and onions begin to brown. Pull out of oven a couple times to mix up.
Whisk Greek yogurt and chipotle Tabasco together to desired strength.
Stack veggies in tortillas starting with squash and sweet potato. Top with dollop of chipotle sauce and alfalfa sprouts.
HonestFare.com