Leave it to the Japanese to invent food robots.
Robots that make "okonomiyaki" (Japanese pancakes). Robots with creepy artificial human hands that can serve and assemble sushi. Robots that beyond man-handle the task of slicing and dicing veggies. And even table-topped robots on wheels that can buzz right over to serve you some green tea. Weird.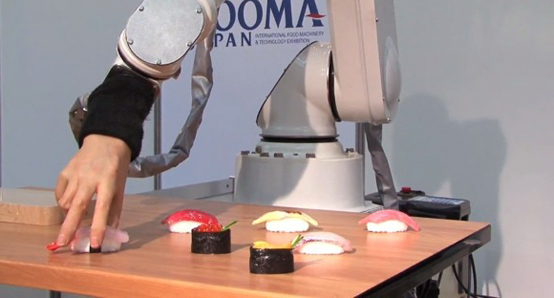 All these and more craziness was unveiled at the International Food Machinery and Technology Expo in Tokyo a couple weeks ago. Here are some dubbed videos from the convention.

Okonomiyaki Robot (Reuters video)


Sushi/Patisserie Robot


Table Robot



Cool enough but I'm waiting for one that does dishes…