My evening ritual almost always includes a cup of chamomile tea with honey. It's very simple: I have my tea (sometimes cookies are involved), I read, relax or watch something and then I go to bed. Chamomile has this was of dissolving stress and immediately relaxing my body.
Side note: Some of Chamomile's healing properties include
Anti-inflammatory and anti-irritant, digestive aid, stress reducer, sleep inducer and a whole slew of others.
When I was at the Tweefontein Herb Farm last week, Sarah was nice enough to give me the rundown on all the fantastic things they've making with the summer's herb harvest. Among all the healing herbal salves and soaps that smell good enough to eat, she casually mentioned that she'd been making chamomile honey sorbet to sell at the market as well. Okay, wow. I don't even think I let her continue the conversation before insisting she let me try some. Immediately.
If you drink chamomile tea, then you're probably already conjuring the flavor and imagining what it would be like as a sorbet. But let's be clear, this is so not your cup of tea! The classic pairing of chamomile and honey in this silky, icy form take on a whole new meaning. I have no idea what that meaning is exactly… But anyway, this sorbet might be one of the most fantastic things I've tasted all summer. No exaggeration. You must try it to understand. So soothing and perfectly sweetened. And the texture – fluffy and light like cotton! OK, I'll stop before I sound like a real freak about it.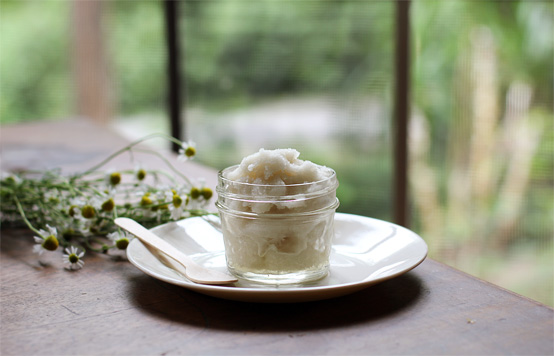 The process of making it is much like making a cup of chamomile tea – well, a very large cup of chamomile tea.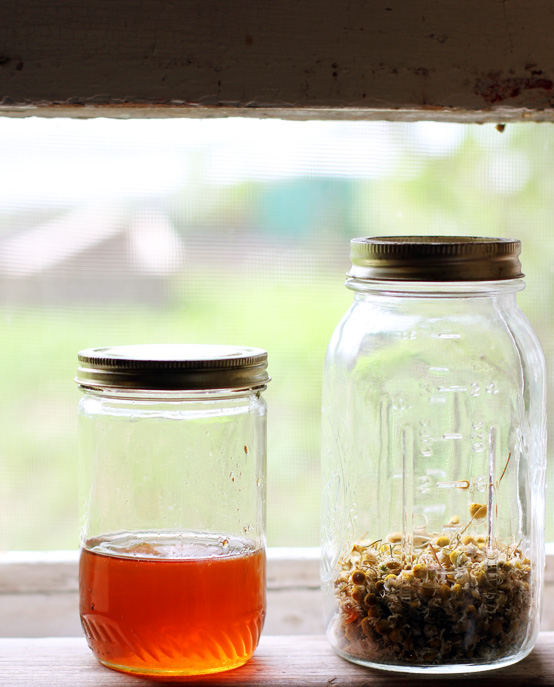 Boil water, add tea herbs, add honey, let steep.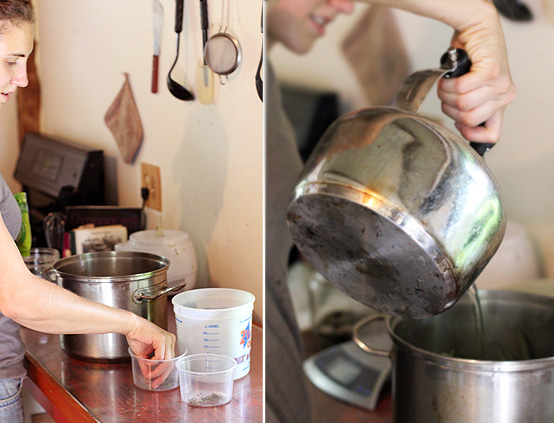 You can use green chamomile, but the recipe calls for the dry herb which actually has a much stronger flavor (so if you use green, you may need to use more or steep a little longer).
The perfect guiltless dessert (Well, more guiltless than most desserts anyway. There is a good amount of sugar in it). I haven't actually tried doing this, but I was imagining that a little lemon zest might also be nice in it.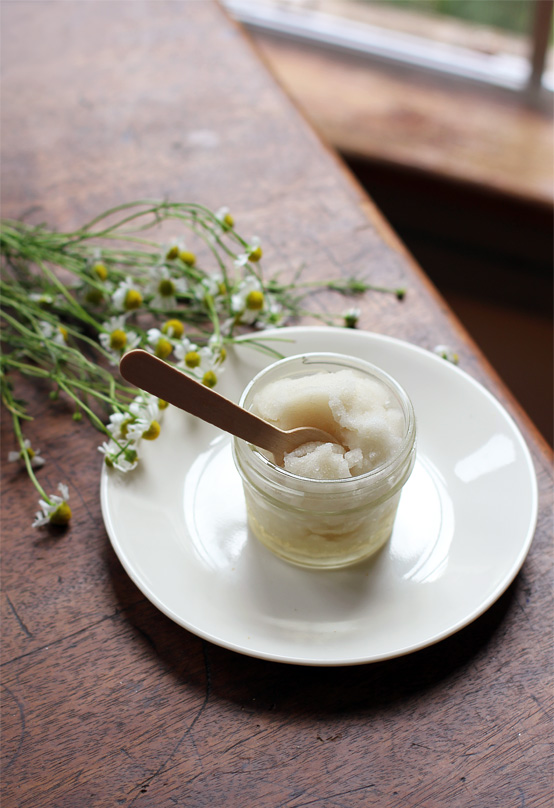 See, even tough dudes who lean on trucks love its delicate flavor.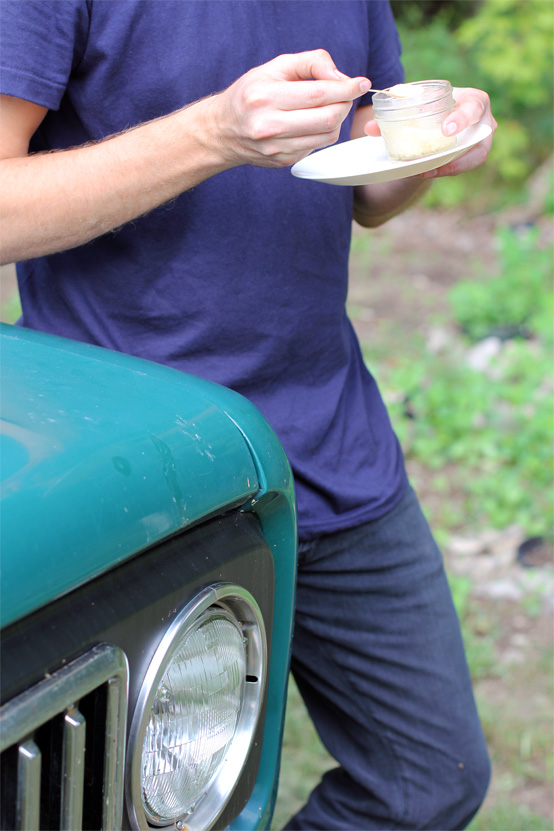 Hey, If you're even in NYC on a Wednesday or Saturday, you can get some of this delicious sorbet from Sarah and the Tweefonteiners at Union Park Farmer's Market. They post up on the SW corner across from the Gandhi statue on Saturdays and right in front of the Gandhi statue on Wednesdays.
Print Recipe
Back to Top
Recipe
Prep + cook time: 5 minutes to prepare tea mixture. About 2 hours for steeping and chilling, plus time required in ice cream maker. Makes about 1 quart of sorbet. Recipe can be modified to make more or less, but make sure you use 1 part sugar to 4 parts water to ensure the correct texture. Also, if you cant find loose chamomile, you can substitute with about 3 bags of regular chamomile tea!
You need:
1/4 cup dry chamomile herb
4 cups water
1 cup raw cane sugar
2 tablespoons honey
(optional) 1 tablespoon fresh lemon juice
Directions
Bring water to boil in a large pot. Remove from heat and add sugar, herbs and honey. Stir a few times to get sugar dissolving and herbs to open up.
Let steep in pot until tea reaches room temperature.
Once cool, strain out herbs. Easiest is to just pour the mixture through a colander into another pot. Chill in fridge for about an hour.
Once cold, add to ice cream maker and run like usual.
HonestFare.com