Peanut butter and honey sandwiches have always been a favorite of mine. Comfort food I guess. But, these days I tend to keep more almond and cashew butter around the house so now cashew butter and honey sandwiches are my latest thing. The other day I added some fresh ginger to the mix, and, while it may not look like a huge whoop, this sandwich is pretty killer. I really want you guys to try this!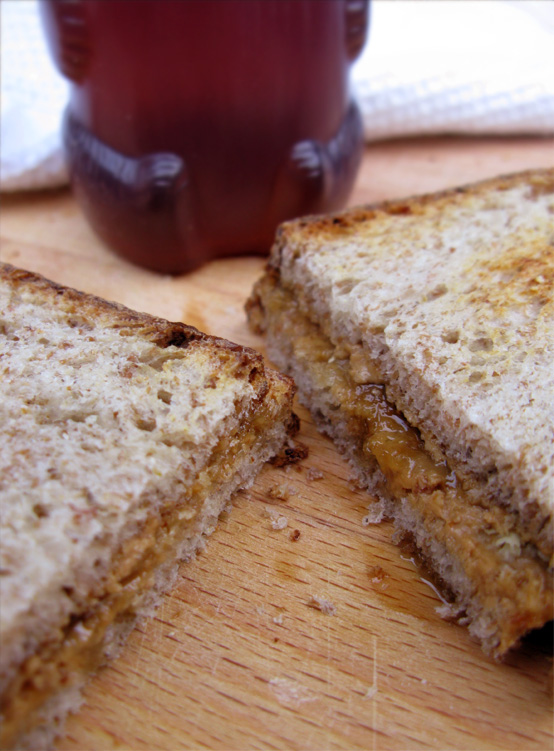 If you haven't had cashew butter, I definitely recommend trying it. It has a much creamier and smoother texture and is naturally sweeter than peanut or almond butter. It's more expensive though. Like ten bucks for this little jar! But well worth it I think.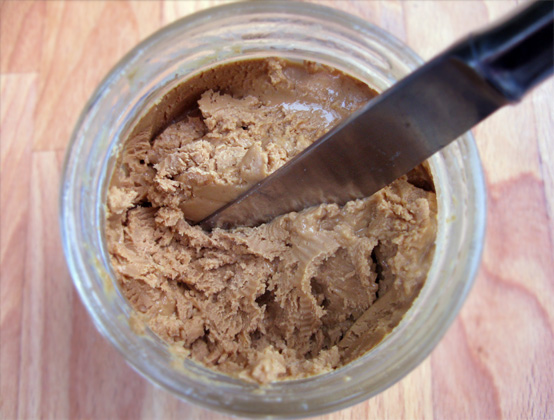 It tends to get more solid than most nut butters do in the fridge so you kind of have to let it sit out a minute until it gets spreadable.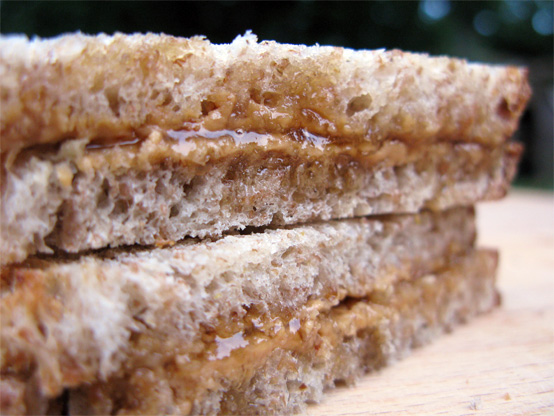 I think this sammie is best with a whole-wheat peasant bread, but anything with nice texture will be great (even crackers or English muffins). The ginger will be best grated rather than chopped so you don't have to deal with clumping and fibers. This microplane zester thingie is one of the most handy kitchen tools I have and it's perfect for quickly grating up fresh ginger. A cheese grater will also do the trick.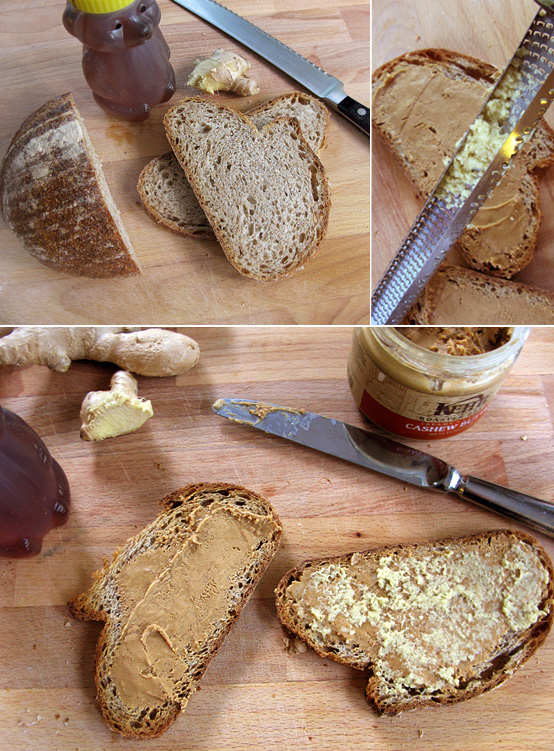 The spicy ginger is fabulous with the creamy cashew butter. Then you drizzle some honey all over it…and it's a wrap.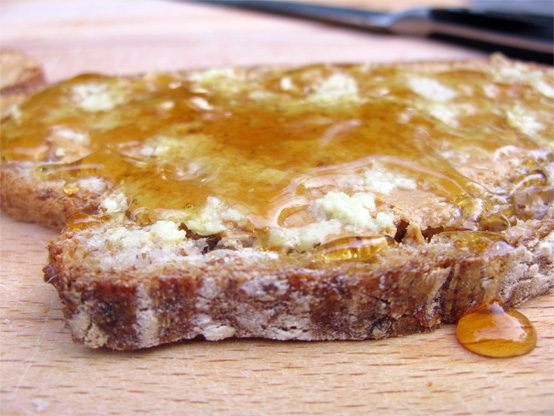 I love when simple is so good.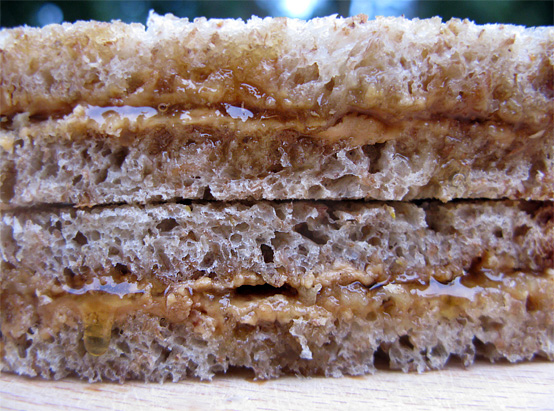 Print Recipe
Back to Top
Recipe
Coop/prep time: about 3 minutes! Substitute with peanut or almond butter if you prefer.
You need:
Whole wheat bread
Honey
Cashew butter
Fresh ginger
Directions
Lightly toast whole wheat bread. Then, while still warm, spread cashew butter on bread. Set aside.
Grate some fresh ginger (about a teaspoon per sandwich depending on how spicy you like it) and evenly spread across cashew butter. Drizzle generously with honey and enjoy!
HonestFare.com