I am naming this dish after my cousin Beth. She deserves it. Beth was so incredibly overjoyed when I made these that she completely lost her composure.
She went on and on about how they were the BEST beets she'd ever had (and beets are her favorite so she would know), declaring herself my biggest fan. Then she proceeded to place her plate on top of the serving bowl still containing more beets, so that nobody could come back for seconds and she could hoard the leftovers for herself. I've never seen anything like it. My cousin Beth is a very generous and kind person, so long as you don't come between her and her beets.
I've made beets this way several times, and every time I think I've perfected the recipe. But it just keeps getting better and better!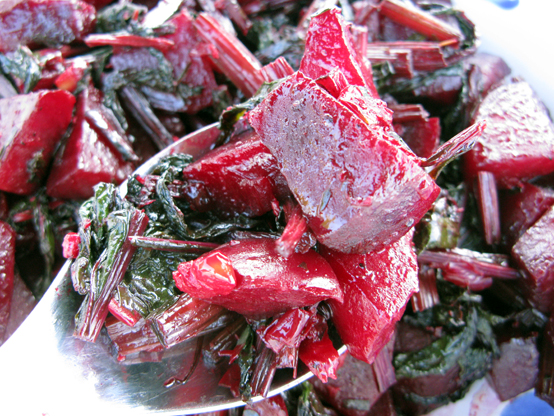 Three things that are key:
* Flavoring the goat cheese with lemon zest and black pepper. That lemon zest really pops in nicely.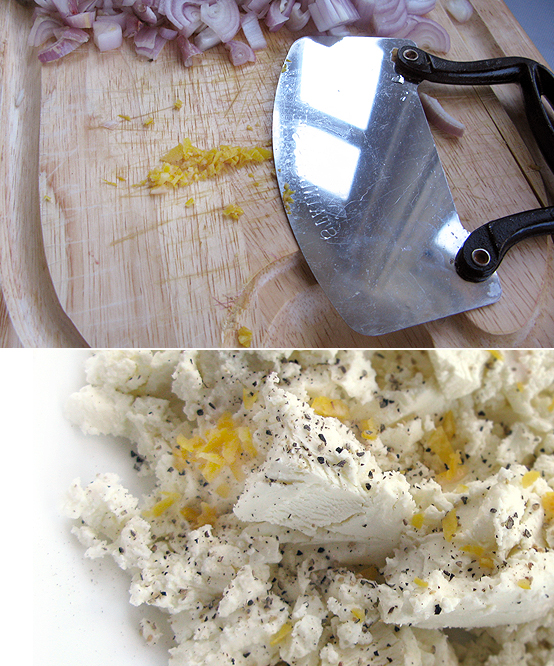 * Including the leaves and stems of the beets. A lot of people tend to omit them and sometimes beets with the leaves still intact are even hard to find in the store, but man oh man do they make a difference. I like to add the leaves in when the beets are already starting to soften a bit because they cook faster and will otherwise get mushy.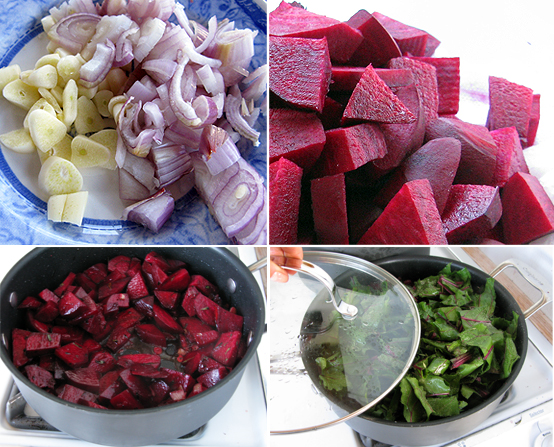 * Adding clumps of goat cheese after plating so it doesn't melt and get all milky—it's much nicer that way. Serve with some toasted bread.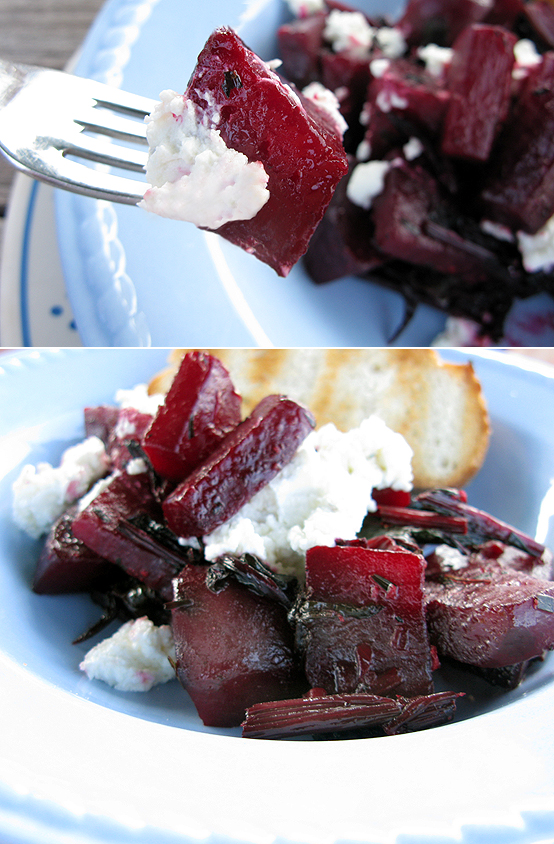 Print Recipe
Back to Top
Recipe
Cook/prep time: 35 mins. Try to get beets with their leaves and stems intact so you can use them. They really add to the flavor.
You need:
1 bunch of beets
2 shallots
1 clove garlic
1 Tablespoon dried tarragon
Salt to taste (at least 1 teaspoon)
½ teaspoon black pepper or to taste
Olive oil
1 Tablespoon sugar
Olive oil
4 oz goat cheese
½ teaspoon of lemon zest
¼ teaspoon crushed black pepper
Directions
Wash and peel beets. I like to roughly peel them cause I like some of the skin (up to you though). Chop into 2" cubes or half moons. Wash leaves and stems well and chop into 2 inch pieces. Keep separate from beets.
Coat the bottom of pan with think layer of olive oil. Saute dices shallots and diced garlic on medium heat for 2 minutes before adding beets. Add beets, salt, pepper and tarragon. Increase heat to medium high and allow to cook uncovered for 5 minutes (tossing and combing well in pan).
Then reduce heat to medium low. Add 1/4 cup water of water and tablespoon of sugar. When beets start to slightly soften, add leaves and stems and cook partially covered. When leaves wilt, toss together well in pan. Add more water if necessary to continue steaming. Remove from heat when the beets and stems are cooked through to your liking. I like them soft with just a little bite to them.
In a bowl, mix together goat cheese, lemon zest and pepper until just combined. Spoon over each serving of beets just before serving.
HonestFare.com