A few people have asked me about quinoa, so here it is…a little insight on the tiny yet righteous grain. And a quick and delicious combo.
Quinoa (pronounced Keen-wa) is the best grain you can possibly eat. Aside from being delightfully fluffy, creamy, nutty and crunchy in texture, quinoa contains an almost perfect balance of all 8 essential amino acids and more protein than any other grain. So yeah, you can basically live off of it. And the ancient Incas pretty much did.
The protein thing is big. Just to give you a point of reference, rice contains about 7 percent protein and quinoa can contain up to 20 percent. That's why it's considered a 'complete protein' and a really good choice for non-meat eaters. Quinoa is a relative of leafy green vegetables like spinach and Swiss chard, and the grain we actually eat is the seed that grows in clusters all along these beautiful plants.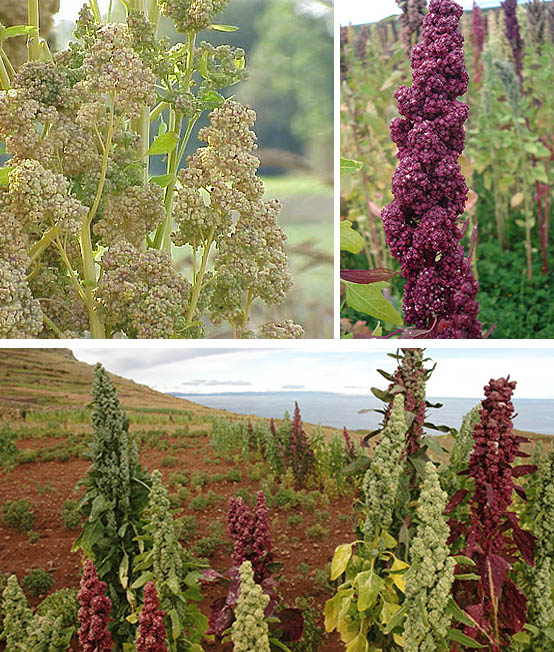 The grains range in color from ivory to pinks, brown to reds, or almost black depending on the variety. In their dry state, the seeds resemble little round pods, which when cooked, unravel onto themselves; each miniscule germ ring transforming into a featherlike curl that clings to its neighbor.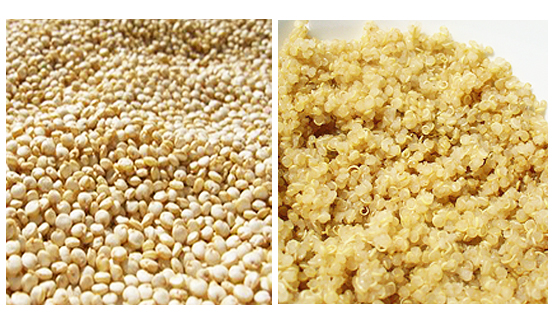 Before cooking, the seeds must be rinsed to remove their bitter resin-like coating. It's all usually rinsed before packaging for sale anyway, but it's good to do again just in case. Quinoa cooks just like rice (that's a 2 to 1 water grain ratio). You can even cook it in a rice cooker.
Being so light and fluffy gives quinoa really delicate impression despite its heartiness. So much so, that sometimes when I stare at a spoonful of it I can barely resist the urge to blow on it like a dandelion and watch the tiny translucent seeds just float off into the atmosphere.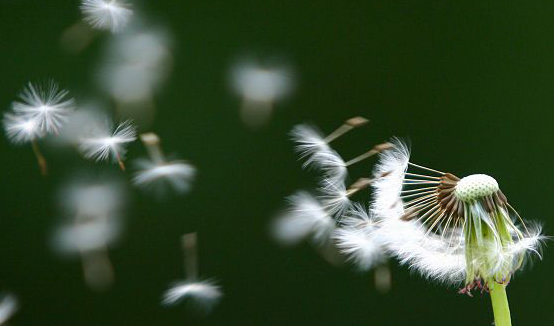 But instead I eat it.
The recipe I have for you here is so easy and so good for you. Just combine our favorite new grain, avocado, grape tomatoes, fresh cilantro and a little agave and lime/lemon juice. And a sprinkle of salt and freshly cracked black pepper.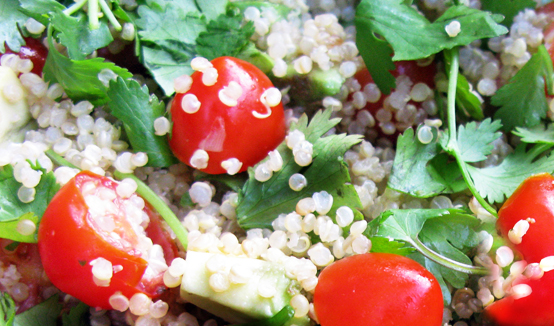 Between all the nutritional value you get from the avocado and quinoa, it's definitely a complete meal and I find that it leaves little else to be desired. Aside from hot sauce…a generous dose of hot sauce is a nice touch too.
Print Recipe
Back to Top
Recipe
Cook/Prep time: 25 mins. Serves 4. Give it a dash of your favorite hot sauce before eating!
You need:
1 ½ cups quinoa
3 cups water
Salt and pepper to taste
lemon or lime juice
Large handful fresh cilantro
2 tablespoons olive oil
1 haas avocado
Drizzle of honey or agave nectar
About 1 ½ cups worth of grape tomatoes halved
Directions
Cook the quinoa: First, rinse it thoroughly in a small strainer or by running fresh water over it in a pot and then draining excess water. Bring 3 cups of water to a boil. Put quinoa in water and reduce heat to simmer. Cover and cook until all water is absorbed (10-15 minutes). When done, the grain appears translucent and the germ ring will be visible.
While your quinoa cooks, half the grape tomatoes. You can use as many as you like really. I recommend at least 1 ½ cups worth when halved. Also cut up an entire haas avocado into cubes and roughly chop your cilantro leaves leaving some whole cause they're pretty.
Once the quinoa is cooked, drizzle a little olive oil over it (about 2 tablespoons), some agave nectar (about 1 tablespoon) and salt and pepper to taste.
Stir it up nice and good to release some of the steam. Then when it's room temperature, add the avocado, tomato and cilantro and toss again. Squeeze lime or lemon juice over top; toss up again and enjoy at room temp or cold.
I highly recommend a little drizzle of hot sauce too if you like a kick.
HonestFare.com