Patience is a virtue in most cases. But when it's cold outside and all you want to do is heat your body up from the inside out, well in that case, patience is basically irrelevant. So because I am the biggest wuss in Florida and possibly the world when it comes to cold weather, I make quick soups. Soups that taste amazing and take less than 20 minutes to make. This one comes together in about 15.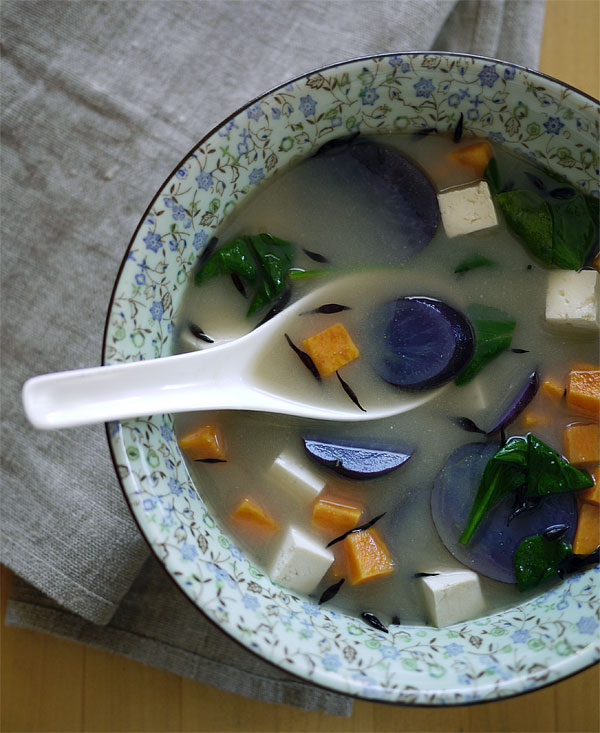 The miso paste and fresh ginger dissolve into a rich and clean tasting broth quicker than you can slip into your winter robe, and beyond that, you're just adding the root veggies to cook until tender. Oh, can we talk about this combination of sweet and purple potatoes for a moment? If color were to ever dictate flavor, it would be here. Purple potatoes are the often forgotten, but infinitely more beautiful and dignified princess of the royal potato family. I have no idea where that analogy came from, but it's making perfect sense to me right now. Luminous and fragrant, purple potatoes brighten and distinguish any dish, partly because they take you by surprise and partly because they're just that good. I love them paired here with the soothing flavor of boiled sweet potato.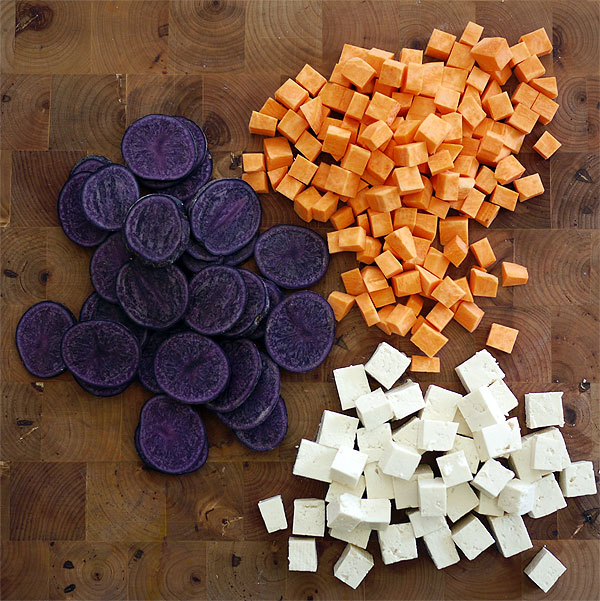 Note: Remember to dissolve the miso paste (I used white organic, but any type will do) in hot water in a separate bowl before adding to the pot to avoid clumps. I really like a little hijiki seaweed for texture and added depth to this broth. Place a small amount in a bowl of water and watch it unfold, rehydrating like dried tealeaves. This will take a few minutes and then you'll want to give it a rinse to reduce any fishy flavor before adding to your soup.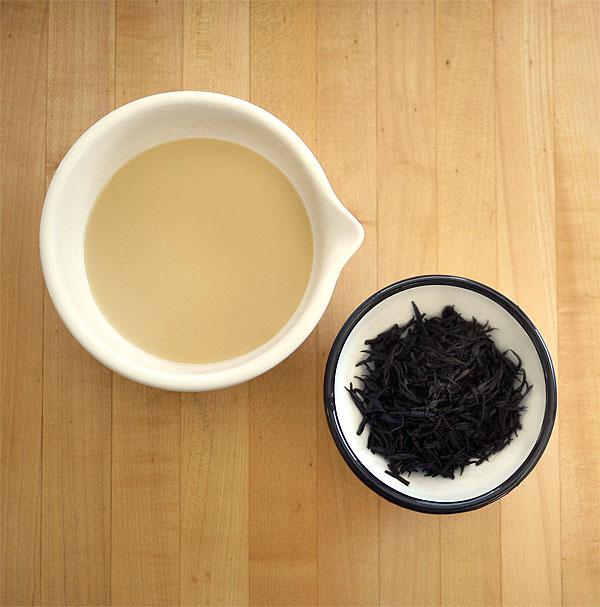 It's a good idea to add in the tofu towards the end so it doesn't break apart. And same with the spinach – I add it right before serving so it's just wilted.
Soups are so easy. If you can throw a few good ingredients in a pot, you'll almost always be pleased. And while it can be true that the longer a soup cooks the better and it'll taste, that's not always the case. Especially when you're dealing with the power of miso, which can turn a cup of hot water into a savory broth in just seconds! Try this one out. Make it just like this or subtract and add in your favorite veggies. I'd definitely recommend keeping the amount and variety of veggies simple so you can savor each one poached in this delightful broth.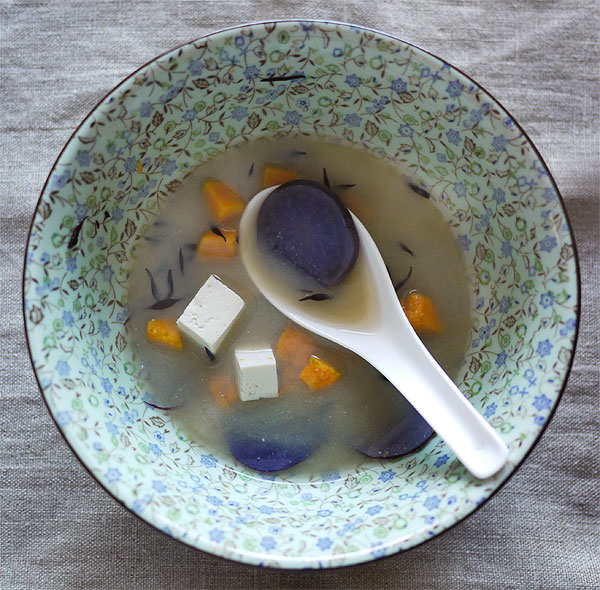 Print Recipe
Back to Top
Recipe
Serves 2 (large bowls) 4 (small bowls) Feel free to add or subtract veggies, but I'd recommend keeping it simple variety and quantity wise so the broth shines through. I used white organic miso paste, but any kind will do.
You need:
3 Tbs miso paste
1 garlic clove
1/4 inch ginger root
Cracked black pepper
4 cups water
1 Tbs hijiki dried seaweed
4 small purple potatoes
1 sweet potato
1/2 package firm tofu
couple handfuls spinach leaves
Directions
Place seaweed in small bowl with water to rehydrate. Peel sweet potatoes and cut into cubes. Slice purple potatoes into thin rounds. Peel and slice off a couple pieces of ginger root, equal to about 1/4 inch worth. Cut tofu into cubes.
Bring water to a boil. Spoon some of the hot water into a separate bowl with miso paste and gently still until dissolved. Add dissolved miso to pot of boiling water with ginger and garlic clove. Add potatoes, pinch of salt and some cracked black pepper. Reduce heat to a simmer and partially cover.
Let cook for about 8 minutes or until potatoes are cooked through and soft. Add tofu and spinach to pot and remove from heat. Top with seaweed and serve (rinse first in a colander to reduce any fishy flavor).
HonestFare.com